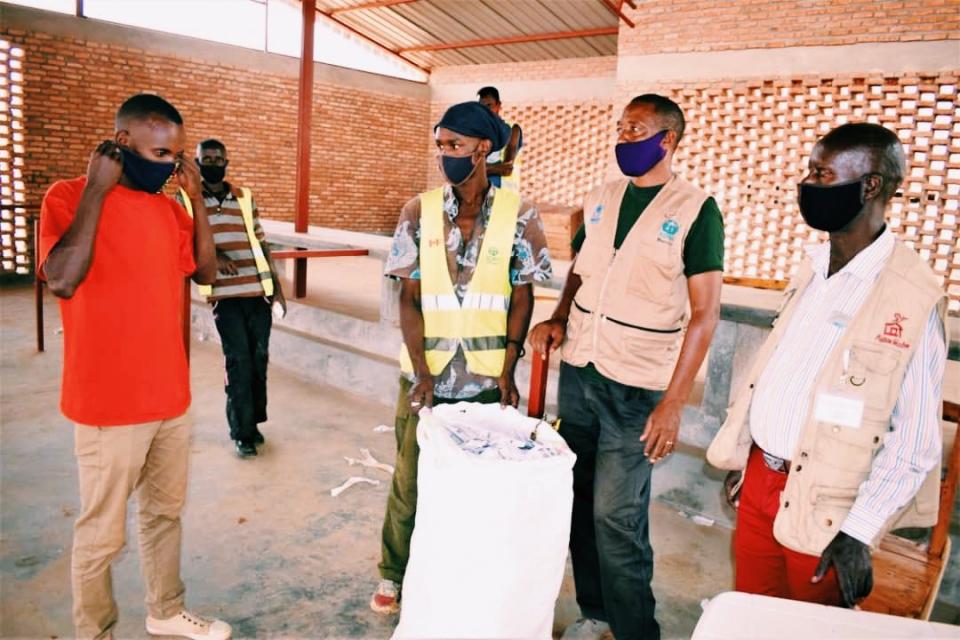 Maison Shalom in partnership with IOM - Rwanda (International Organization for Migration) and ADRA (Adventist development and relief agency) distributed 20,000 washable protective masks made by refugees to stop the spread of COVID-19 among refugees in the camp. 
Maison Shalom set up a production unit and contracted 40 refugee men and women from the Mahama refugee camp to design and produce washable barrier masks. This project also promotes livelihoods and self-sufficiency in these difficult times.  
The strict regulations of COVID-19 have affected the economy in general and the incomes of individuals, including in the refugee camp. As a result, many refugees are unable to afford protective masks to protect themselves and their families.
It is in this context that on July 15, 2020, 20,000 masks were distributed to 20,000 refugees in the Mahama refugee camp. 
 
We thank our partners, IOM and ADRA, for their continued support.