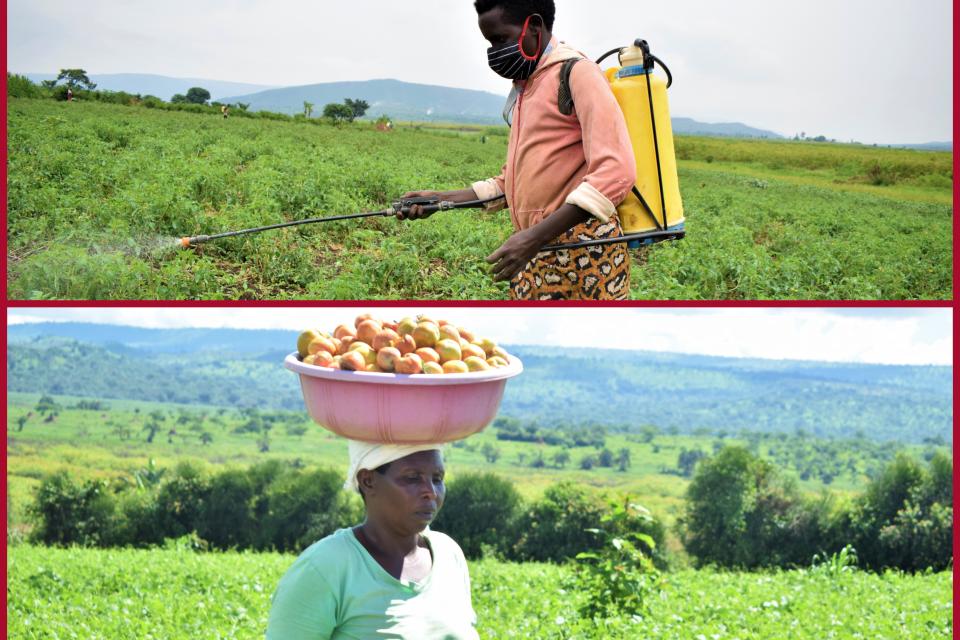 Maison Shalom project "Support to refugees and host community in agricultural activities" aims at improving the livelihoods and socio-economic development of refugees and the Rwandan community in the Mahama sector, particularly during this difficult period of the COVID-19 pandemic.

Prior to this project, most of the members of the Abanyamwete cooperative had no income-generating activities and had to rely on the allowance received from UNHCR. 
The Abanyamwete cooperative consists of 74 members, more than 80% of whom are women. Since the beginning of the project, the cooperative has been able to produce soybeans, onions, tomatoes, eggplants, watermelons, yellow beans, and vegetables such as amaranths over three seasons. These good results were achieved thanks to the dedication of the members and the excellent teamwork and ties created between the two communities. Maison Shalom has also supervised the cooperative from the beginning to enable the members to master techniques that increase production and by rehabilitating the irrigation system throughout the field.
The members of the cooperative are really happy with this project because it has changed their lives for the better. They have benefited greatly, both collectively and individually. The cooperative managed to purchase a gestating sow from their profits. Each member also earned income from the profits made after the sale. Both their nutrition and that of their families was improved because each member was able to take home the vegetables they had grown. (For more testimonials and achievements of the Abanyamwete cooperative, click on this link to watch the video: https://www.youtube.com/watch?v=un2Rh6MP9tE&t )
The future of this cooperative is all the more promising since farm animals such as cows and pigs have been added.
We would like to thank our partners KBF Canada for their support, as well as the local government for their continued belief in and support of this cooperative.