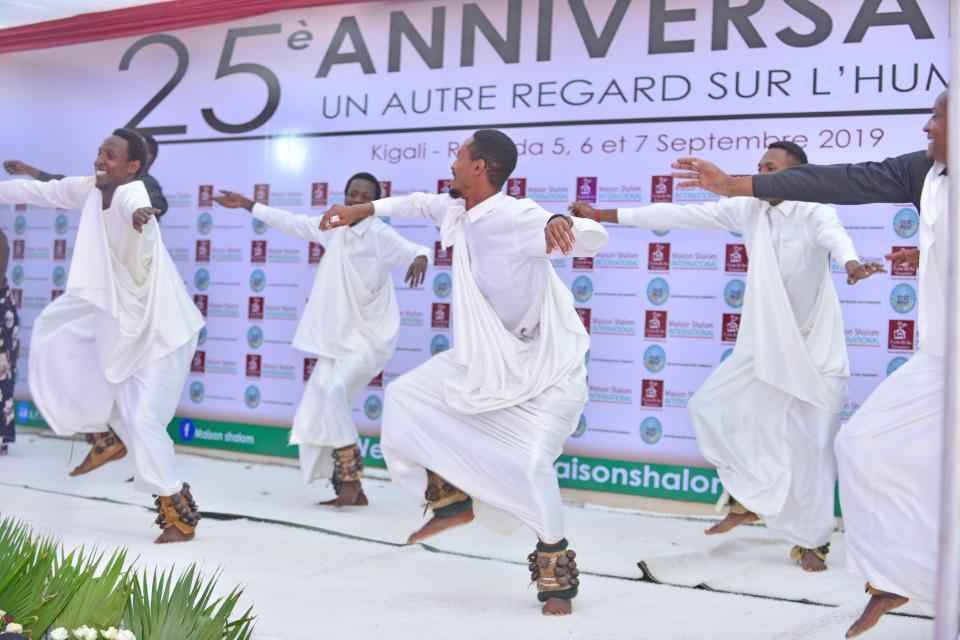 Since October 2018, after a jubilee year, Maison Shahom's closing ceremonies celebrating it's quarter century anniversary were held at Oasis of Peace Community Center in Kigali, Rwanda.
It is 9am, under a beautiful sun still rising and an atmosphere animated by the rhythm of the burundian drums that the guests, coming from 18 different countries, have arrived and attended the acrobatic dance of the burundian refugees drummers of Kigali.
The festivities kicked off with a message of congratulations and support from S.A.R the Grand Duchess of Luxembourg. These festivities will be held for three days under the theme "Another Look at Humanity".
On the first day, greetings and presentations of various delegations were followed by a panel around the theme "Joy of sharing". Most of the speakers were targeted among the humanitarians, the priests and the philanthropists. Testimonies and experiences of some personalities spoke for themselves. Solidarity was the key-word of the day.
The second day was dedicated to the visit of the burundian refugee camp located in Mahama, a few kilometers away from the border of Tanzania, east of Rwanda. It is here that Maison Shalom, with the support of its partners, set up the Mahama Elite Center, which provides training in various fields, a library, a computer center providing Internet access to refugees from the camp, demonstration fields of permaculture, ... and cultural supervision of children. The last day began with a Mass of action of grace, which was celebrated by the Archbishop of Kigali, Bishop Antoine Kambanda before leaving room for testimonies and moments of expression of gratitude. The colorful evening under the rhythm of the burundian drums and traditional rwandan dance was a friendly moment of sharing drinks and thanks to the guests by Mrs. Marguerite Barankitse, founder of Maison Shalom who finally invited all the people attending the event to have "Another Look at Humanity" and to transform the vulnerability of people in need into the opportunity of humanity.