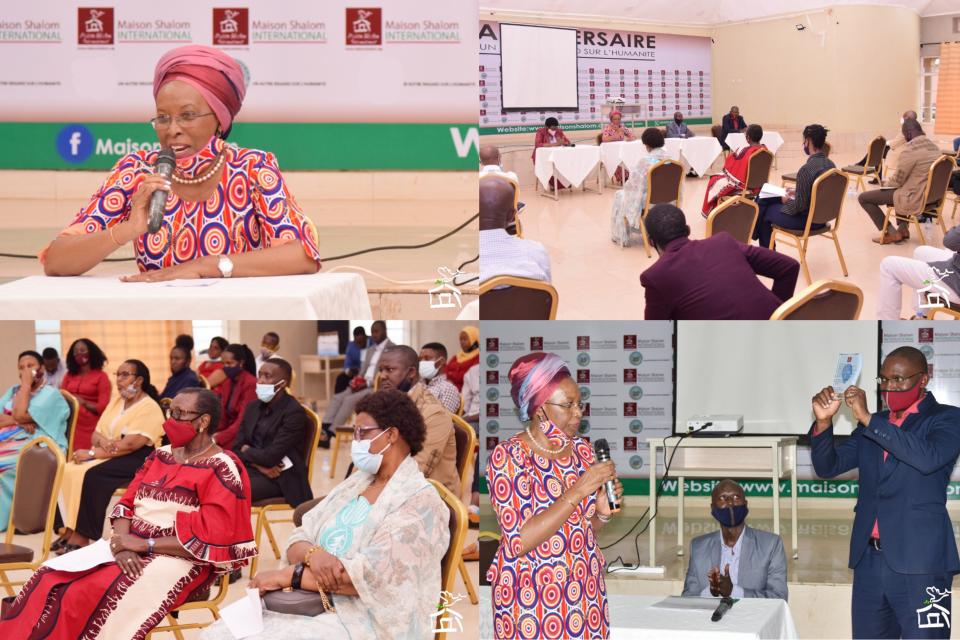 On October 26th, at Maison Shalom's headquarters, it was a day of reflection and remembrance of the why and how of the creation of Maison Shalom. The entire staff of Maison Shalom and some members of the Board of Directors participated in this event.
At the beginning, two films were screened to tell how Maison Shalom began and how it was created because of the atrocities committed in Burundi in 1993. Ms. Marguerite Barankitse decided to welcome the orphans and raise them with the values of love. As she dreamed of a reconciled Burundi, she raised all the orphans as one people without any ethnic distinction.
The main message of Maison Shalom was the importance of helping others, the victory of love, forgiveness, peace and development.
The testimonies of the children and educators of Maison Shalom were the highlight of the day as they told how the seeds of love that were instilled in them continue to bear fruit to this day.
Ms. Marguerite Barankitse, also known as Oma, asked everyone to spread the message of love and try to make the world a better place.
The mission of Maison Shalom remains the same and we will continue to humanize humanity.
Thank you Oma for your love, bravery and faith!