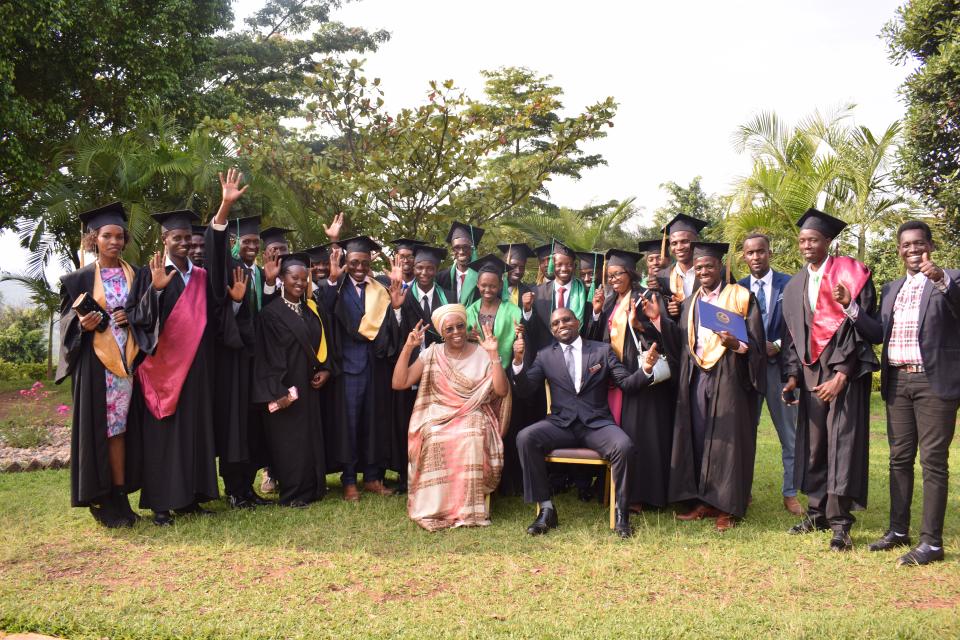 On 16 January 2019, 30 Burundian young refugees completed successfully their courses at the University of Lay Adventists of Kigali and now hold a bachelor's degree. Among the 30 graduates, 5 were ladies. They graduated across different fields; finance, accounting, cooperative management, rural development, IT and law.
In his speech, the Vice-Chancellor presented and thanked the Founder of Maison Shalom, Marguerite Barankitse who has financed several students at the UNILAK.
It was especially a proud moment for Ndereyimana Dominique in the department of Law and Ndikumana Athanase in the department of Finance who came first and with great distinction in their respective department.
After the ceremony organized by the university, the students together with their close relatives were hosted at Oasis of Peace. Mme Marguerite congratulated the graduates and ask them to use the knowledge acquired to serve others and their nation "Go and teach the rest who didn't get this opportunity. While we are still in the camplets turn it into a joyful city".
The graduates also thanked Mme Maggy and Maison Shalom for all the support during their university journey and they promised to be at the service of others.