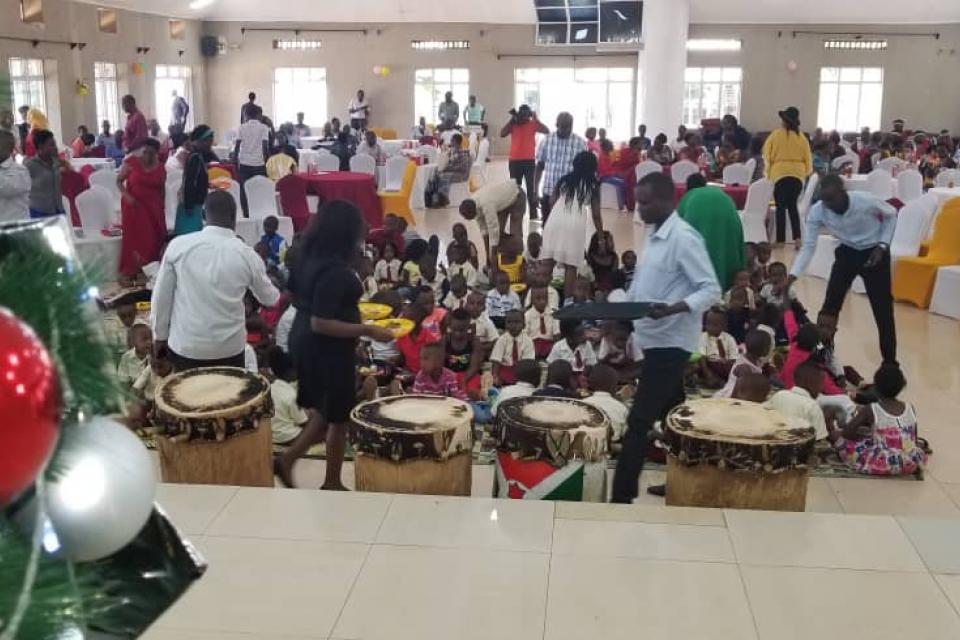 Christmas is the time for family and friends to come together and celebrate love.
In that spirit, Christmas celebrations were organized for refugee kids and their families in Mahama Elite Center, Huye and in Kigali at Oasis of Peace. On the 20th, we celebrated at Mahama camp and simultaneously children from Muhanga and Huye gathered in Huye. On the 24th December, families from Nyamata and Kigali were at Oasis of Peace in Kigali.
The events were graced by the presence of children who are being supported by Maison Shalom, their parents, elderly women and other friends of Maison Shalom who came from different part of the world such as Belgium, USA and Sweden. In MAhama refugee camp,UNHCR and MINEMA(Ministry of Emergency) was also represented.
One of the parents on behalf of others thanked Maison Shalom on everything it is doing and on the great education it is providing to their children, he stressed on the love of Ms Barankitse and her everlasting efforts in making this world a better place.
In her speech, Ms Marguerite Barankitse reminded everyone that "Christmas is all about love, the love that will bring light in the middle of the darkness so that we can all live with dignity" she also emphasized on the impact Oasis of peace should have our children saying that "we wish that this place is the centre for conflict prevention, peace education and pacific resolution of conflicts in the great lakes region".