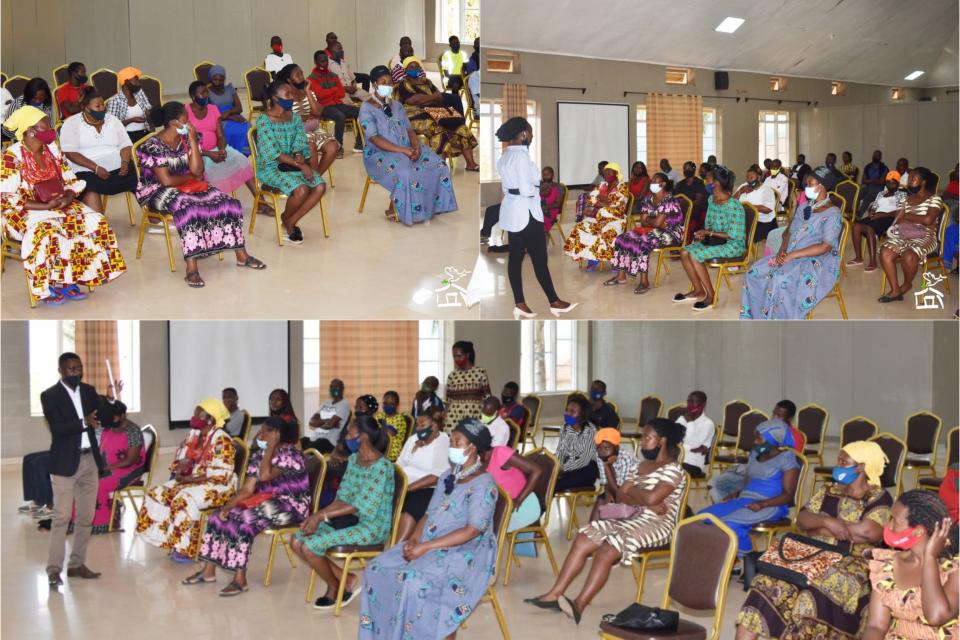 Entrepreneurship training that took place at Maison Shalom was attended by 42 refugee youth and women as well as youth and women from the host community in Kicukiro District.
These entrepreneurs benefited from grants under a partnership with Inkomoko Entrepreneur Development funded by Mastercard Foundation for the recovery of their activities which were affected by COVID-19 pandemic.
The group is composed of 2 cooperatives of tailors and forgers, the others have various IGAs that provide services and sell food products. After receiving the grant, most of them have already restarted their activities.
The objective of the training was to teach them how to better market their activity so that they can better respond to market needs and attract more customers by providing the right product, at the right price, in the right place and by being able to inform people about the availability of the product.