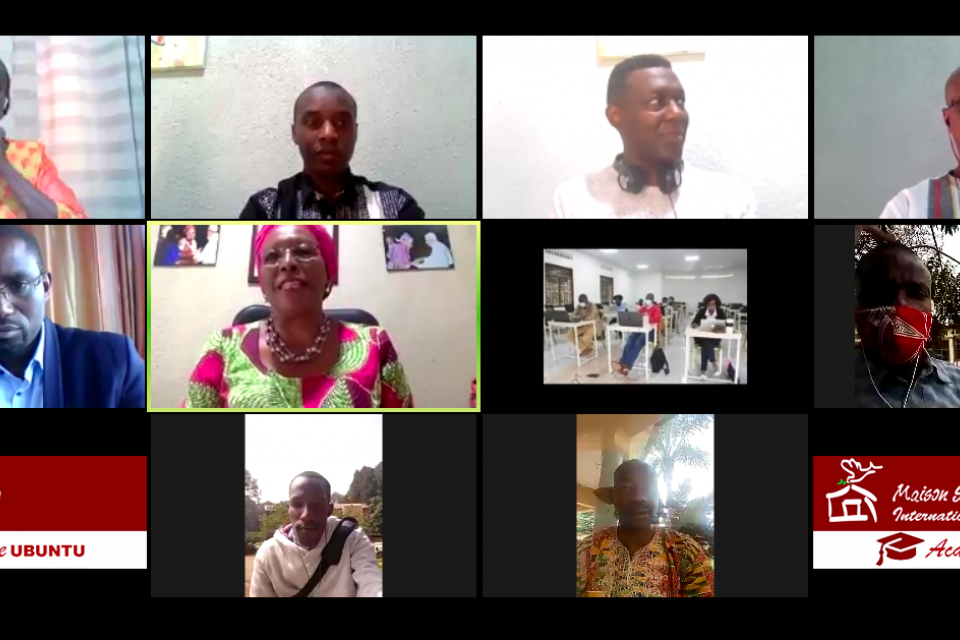 Maison Shalom has launched a new education and knowledge exchange project called "UBUNTU Academy". 
The past year has been full of challenges, and we are beginning another year that could be even more challenging. But at Maison Shalom, we continue to work for a society where everyone can fully develop and realize their great potential. The exchange of knowledge on human values, UBUNTU, is the missing ingredient to support other programs promoting human development.
Marguerite Barankitse, founder of Maison Shalom, in her speech explains this concept: "Ubuntu, comes from the Zulu language which means 'I am who I am because of who we all are'. 
She went on to say that the goal of Ubuntu Academy is to inspire young people to be actors of change. It is a place for sharing knowledge, reflection, intellectual, social and civic development, generosity and solidarity. 
At the launch, an overview of the modules that will be offered was presented and they will be mostly facilitated by friends of Maison Shalom from the Diaspora. The modules will be taken online at Maison Shalom's online learning centers at Oasis of Peace in Kigali and Elite Centre in Mahama which have more than 120 places connected and equipped for online learning.
The starting modules will be :
Society in Harmony
Resilience and Leadership for Adolescent Girls
Agroecology and sustainable development
Audio-Visual
Business and Social Engineering
Health and Environment
Initially, Ubuntu will train trainers who will continue this cycle, and in the long term, the number of people who will be trained will be unlimited. 
Ultimately, the expected results will be that the participants of the Mahama camp and the host community will acquire knowledge that will enable them to improve their daily lives and the UBUNTU modules will support the technical and academic aspects of the other educational programs of Maison Shalom.
Long live UBUNTU!
Long live to inclusive development!
Long live to fraternity.