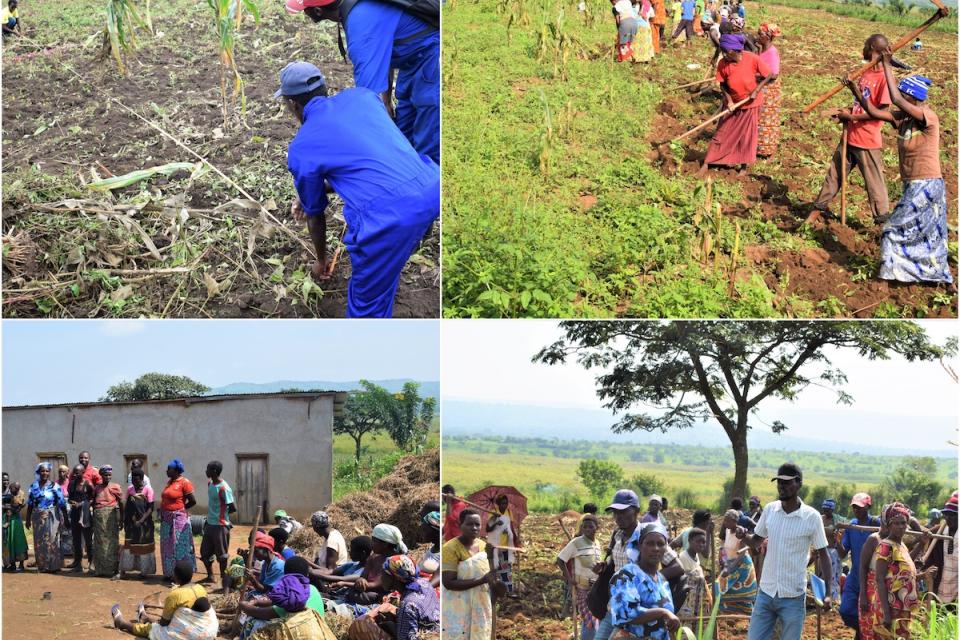 A 3 ha plot of land for agriculture was inaugurated by Mrs Barankitse Marguerite, founder of Maison Shalom. The main objective of the land is to help small producers become key actors in terms of food security and poverty reduction in their society/community. To this end, a cooperative of 106 agricultural producers has been created. The members of this cooperative were selected from each village in the Mahama refugee camp and from the Rwandan host community near the camp, in order to promote integration.

In January, the producers worked together and began preparing the land so that it would be ready for the cultivation of season B crops in February. The planned crops to be planted are red onions on 1.5 ha and Soya on the remaining 1.5 ha.
At each stage, they have been trained, supervised and accompanied by 3 agronomists so that the producers can follow good agricultural practices and ensure a good harvest at the end of each season.