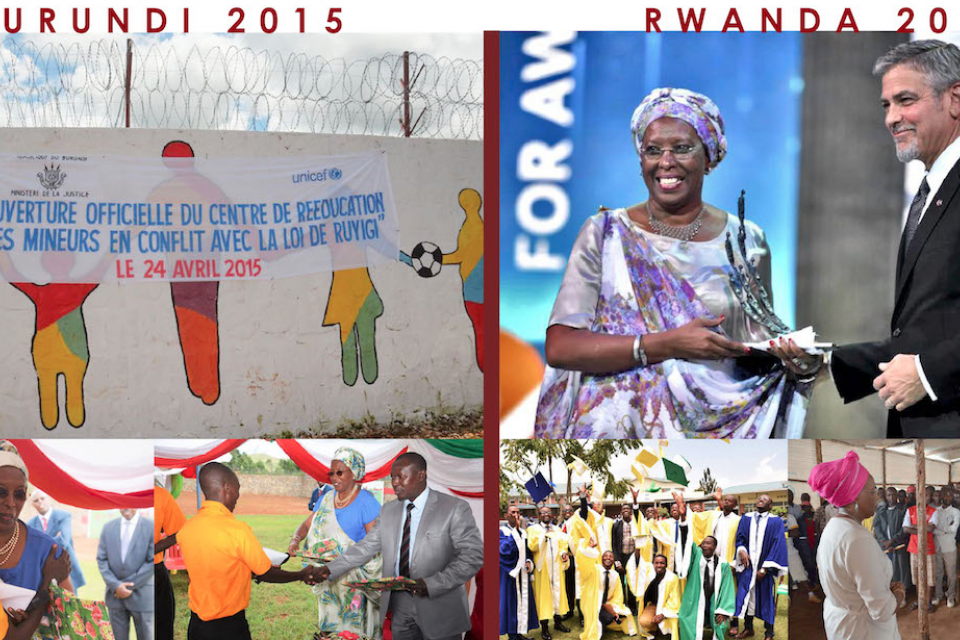 I. Four years since Maison Shalom gave the center for the re-education of minorsIt has been exactly (24/4/2015 – 24/4/2019).
Maison Shalom then returned the center for the re-education of Ruyigi minors to the Burundian government, and thus permitted its participation in the framing and forming of interned children. Children come from all the country's prisons were given hope to pursue the center's formation and benefit from decent treatment. Mr. Barandagiye, then Minister of Justice, now Minister of Interior, continually thanked Maison Shalom and its partners for such esteemed work, and promised to continue promoting the rights of these children, stating that their right place was not in prison, but with their families. 
Since then, safety in the country has become precarious, forcing the president of Maison Shalom to leave Ruyigi. Maison Shalom had to suspend its activities, notably in following the progress of the children put in the re-education center. Currently, imprisoned children no longer have access to basic rights, but the center has also been pillaged and transformed into a prison for adults.
II. Aurora Prize for Awakening Humanity awarded to Maggy on the 24th of April 2016
Young university students were in despair at Mahama refugee camp, in Rwanda, due to the suspension of their studies. Marguerite Barankitse and her Maison Shalom colleagues often visited to encourage them not to lose hope. A few days later, Maggy was elected first winner of the Aurora Prize for Awakening Humanity, which permitted to fund studies for 345 student refugees.
During their holidays, on top of following their university formations, these students share their knowledge with younger refugees, and participate in different goodwill actions in their community. For example, they help build homes for elderly people, or participate in development works in the town of the refugees in Mahama. 65 of them have already received their diploma and some of them have found jobs.