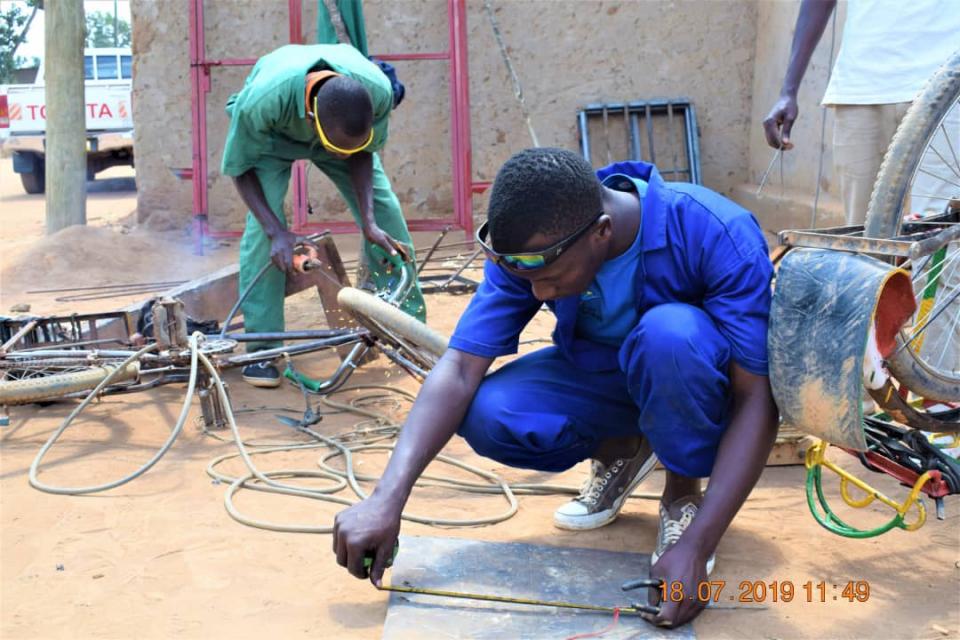 "I can't forget when I fled, i had lost hope and afraid for my future. 
Maison Shalom rebuilt my hope by paying me vocational training, I studied Welding and Electricity which have rebuilt my hope and now I can see my future. 
I want also to thank Maison Shalom for the economic support that I had been given Now, I have created my own job and have give also a job to other young refugees who hadn't anything to do. Now we are who we are because of Maison Shalom.
Really, you are the HOUSE OF PEACE... I thank you so much and my God bless your work."
Selemani